Engagement System: Intermeshing

Screw Channel Structure: Deep Screw

Exhaust: Exhaust

Automation: Automatic

Computerized: Computerized

Voltage: 380V 50Hz or Customized

Electric Components: ABB,Schneider,Ls,Omron, or Customized

Pelletizing Type: Water-Ring Pelletizer

Capacity Range: 150-1500kg/H

Trademark: ACERETECH

Transport Package: Wooden Pallet

Specification: CE, TUV

Origin: Jiangsu Zhangjiagang

HS Code: 8477209000

Engagement System: Intermeshing

Screw Channel Structure: Deep Screw

Exhaust: Exhaust

Automation: Automatic

Computerized: Computerized

Voltage: 380V 50Hz or Customized

Electric Components: ABB,Schneider,Ls,Omron, or Customized

Pelletizing Type: Water-Ring Pelletizer

Capacity Range: 150-1500kg/H

Trademark: ACERETECH

Transport Package: Wooden Pallet

Specification: CE, TUV

Origin: Jiangsu Zhangjiagang

HS Code: 8477209000

Compounding Pelletizing System for Silane Cross Linking Cable  

Definition:

Silane cross linking cable material pellets granulating machine is designed by using the building block principle, which can make the plastic extrusion machine changed according to the materials properties and process technology easily.

It is possible for one machine reach the extensive performance and special purpose in many place.

Silane cross linking cable material pellets granulating machine is popular also because its excellent dispersing and compounding as well good self-clean performance.

 

Characteristics of product:

1.     High resistance to breakdown strength

2.     Low dielectric loss

3.     Good and stable insulation

4.     Good softness

5.     Good mechanical properties and electric properties

6.     Strong acid and alkali resistance, good chemical stability

 

Application:

It is Suitable for the cable which is taking PE as raw material

Production line:

Introduction of ATS two-stage compounding line:

To produce PE cable materials, we generally use ATS two-stage compounding line. ATS Two-stage compounding line includes ATE Twin screw extruder, ASE Single screw extruder and down-stream pelletizing system. The first stage is to realize the polymers compounding job, second stage is to extrude the compounds with gentle and lower temperature, then pelletizing through the down-stream cutting system.

 

Characteristic of this production line:

Complete the plasticization, compounding and graft by big slenderness ratio co-rotating twin-screw extruder. Drop the temperature, build up the pressure, extrusion, pelletizing by low-speed single screw extruder. Using this technology can achieve more flexible operation, optimize technical condition and perfect product's performance than using one-stage extruder.

 

About the pelletizing system:

Multiple cutting systems also can be adopted in the ATS compounding line. Thanks to the modular design principle, both Instrument control and PLC control are also available to be applied in the ATS electrical controlling system. All the key electrical parts adopt European brands to guarantee the controlling system with significant and stable performance.

To produce PE cable materials, we usually use the pelletizing system: water-cooling die-face hot cutting. It has the advantage: combine high-speech and strong-compounding of twin-screw extruder with low-speech, low-temperature and weak-shear of single-screw extruder. It is the first choice when produce heat-sensitive or shear-sensitive material.

 

Production process:

1. Raw material store

2. Dryness hopper

3. Molecular screen drier

4. Raw material tank

5. Loss-in-weight metering pump

6. Loss-in-weight electronic balance

7. Main twin-screw extruder

8. Main single-screw extruder

9. Water-ring pelletizer

10. Centrifugal hydro-extractor

11. Boiling bed

12. Vacuum feed mechanism

13. Molecular screen drier

14. Drying hopper

15. Product hopper

16. Vacuum packing machine

Silane cross linking cable material pellets granulating machine have 4 main types with different output which cover nearly all kinds of special and common application requirements of extruders.

We believe each type of extruder has its best application condition. You could select the extruder type according to your special demands.

 

Main technical specification

Machine size

Screw Diameter(mm)

Screw Speed Max.(rpm)

Motor Power(Kw)

Throughput Rate(Kg/h)

ATS52/120

ATE52

51.4

600

55

150-300

ASE120

120

85

37

ATS65/150

ATE52

62.4

600

90

300-500

ASE150

150

85

45

ATS75/180

ATE75

71

600

132

500-800

ASE180

180

85

55

ATS95/200

ATE95

93

600

250

800-1500

ASE200

200

85

75
 

Characteristics of this set of equipment:

1.     Good mixing effect and the temperature control is convenient

2.     Covers a small area and doesn't need large electricity

3.     Raw material mixing and granulating are entirely automatic, human demand is small

4.     High-safety and can reduce raw materials' damage and deterioration

 

About our service:

PE Cable Extruder Before-sale  

1.     Introduce products and applications detain

2.     Recommend suitable solution

3.     Provide with reference information

4.     Offer lab for test    

 

During Manufacturing          

1.     Provide with layout and engineering conditions

2.     Inform the project processing status

3.     Offer other documents

 

After-sale

1. Provide with installation, commissioning and training

2. Register and record customer information

3. Offer spare parts

4. Provide with necessary technical support for new application

5. Visit customer regularly and correct information Compounding Pelletizing System for Silane Cross Linking Cable  

Definition:

Silane cross linking cable material pellets granulating machine is designed by using the building block principle, which can make the plastic extrusion machine changed according to the materials properties and process technology easily.

It is possible for one machine reach the extensive performance and special purpose in many place.

Silane cross linking cable material pellets granulating machine is popular also because its excellent dispersing and compounding as well good self-clean performance.

 

Characteristics of product:

1.     High resistance to breakdown strength

2.     Low dielectric loss

3.     Good and stable insulation

4.     Good softness

5.     Good mechanical properties and electric properties

6.     Strong acid and alkali resistance, good chemical stability

 

Application:

It is Suitable for the cable which is taking PE as raw material

Production line:

Introduction of ATS two-stage compounding line:

To produce PE cable materials, we generally use ATS two-stage compounding line. ATS Two-stage compounding line includes ATE Twin screw extruder, ASE Single screw extruder and down-stream pelletizing system. The first stage is to realize the polymers compounding job, second stage is to extrude the compounds with gentle and lower temperature, then pelletizing through the down-stream cutting system.

 

Characteristic of this production line:

Complete the plasticization, compounding and graft by big slenderness ratio co-rotating twin-screw extruder. Drop the temperature, build up the pressure, extrusion, pelletizing by low-speed single screw extruder. Using this technology can achieve more flexible operation, optimize technical condition and perfect product's performance than using one-stage extruder.

 

About the pelletizing system:

Multiple cutting systems also can be adopted in the ATS compounding line. Thanks to the modular design principle, both Instrument control and PLC control are also available to be applied in the ATS electrical controlling system. All the key electrical parts adopt European brands to guarantee the controlling system with significant and stable performance.

To produce PE cable materials, we usually use the pelletizing system: water-cooling die-face hot cutting. It has the advantage: combine high-speech and strong-compounding of twin-screw extruder with low-speech, low-temperature and weak-shear of single-screw extruder. It is the first choice when produce heat-sensitive or shear-sensitive material.

 

Production process:

1. Raw material store

2. Dryness hopper

3. Molecular screen drier

4. Raw material tank

5. Loss-in-weight metering pump

6. Loss-in-weight electronic balance

7. Main twin-screw extruder

8. Main single-screw extruder

9. Water-ring pelletizer

10. Centrifugal hydro-extractor

11. Boiling bed

12. Vacuum feed mechanism

13. Molecular screen drier

14. Drying hopper

15. Product hopper

16. Vacuum packing machine

Silane cross linking cable material pellets granulating machine have 4 main types with different output which cover nearly all kinds of special and common application requirements of extruders.

We believe each type of extruder has its best application condition. You could select the extruder type according to your special demands.

 

Main technical specification

Machine size

Screw Diameter(mm)

Screw Speed Max.(rpm)

Motor Power(Kw)

Throughput Rate(Kg/h)

ATS52/120

ATE52

51.4

600

55

150-300

ASE120

120

85

37

ATS65/150

ATE52

62.4

600

90

300-500

ASE150

150

85

45

ATS75/180

ATE75

71

600

132

500-800

ASE180

180

85

55

ATS95/200

ATE95

93

600

250

800-1500

ASE200

200

85

75
 

Characteristics of this set of equipment:

1.     Good mixing effect and the temperature control is convenient

2.     Covers a small area and doesn't need large electricity

3.     Raw material mixing and granulating are entirely automatic, human demand is small

4.     High-safety and can reduce raw materials' damage and deterioration

 

About our service:

PE Cable Extruder Before-sale  

1.     Introduce products and applications detain

2.     Recommend suitable solution

3.     Provide with reference information

4.     Offer lab for test    

 

During Manufacturing          

1.     Provide with layout and engineering conditions

2.     Inform the project processing status

3.     Offer other documents

 

After-sale

1. Provide with installation, commissioning and training

2. Register and record customer information

3. Offer spare parts

4. Provide with necessary technical support for new application

5. Visit customer regularly and correct information

This Wind Turbine Crane is for wind turbine generator maintenance. Instead of traditional wind turbine maintenance by large tonnage crawler crane, this wind turbine crane is a wind turbine pole self-climbing crane which greatly reduce the maintenance costs and make great contribution to wind power industry.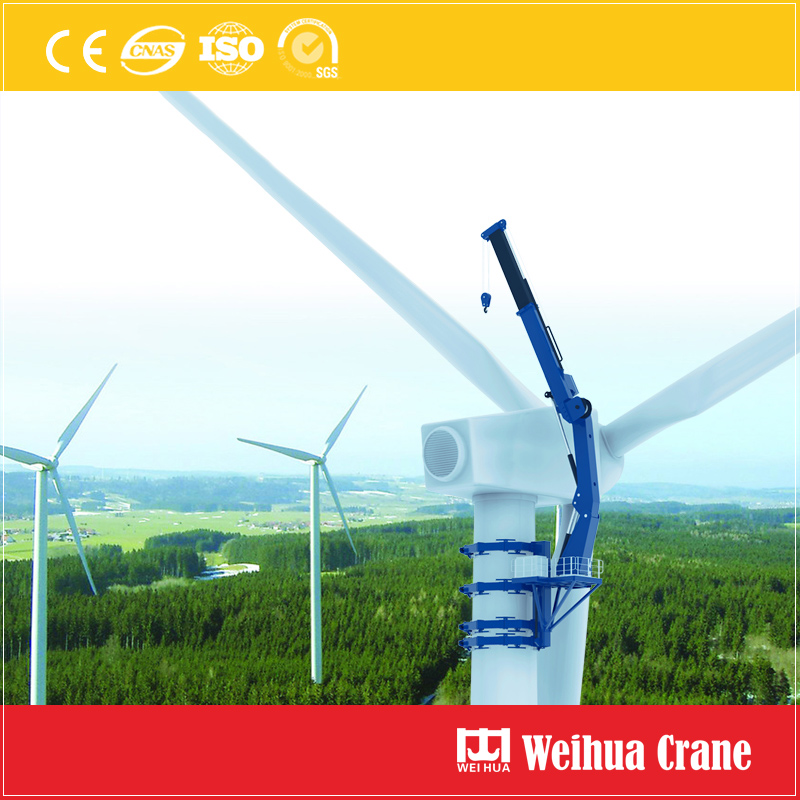 Weihua Wind Turbine Crane consists of 4 major systems: adaptive clamping system, high folding winch lifting system, hydraulic system and electrical control system, which owns 4 China national utility model patents and 1 national invention patent.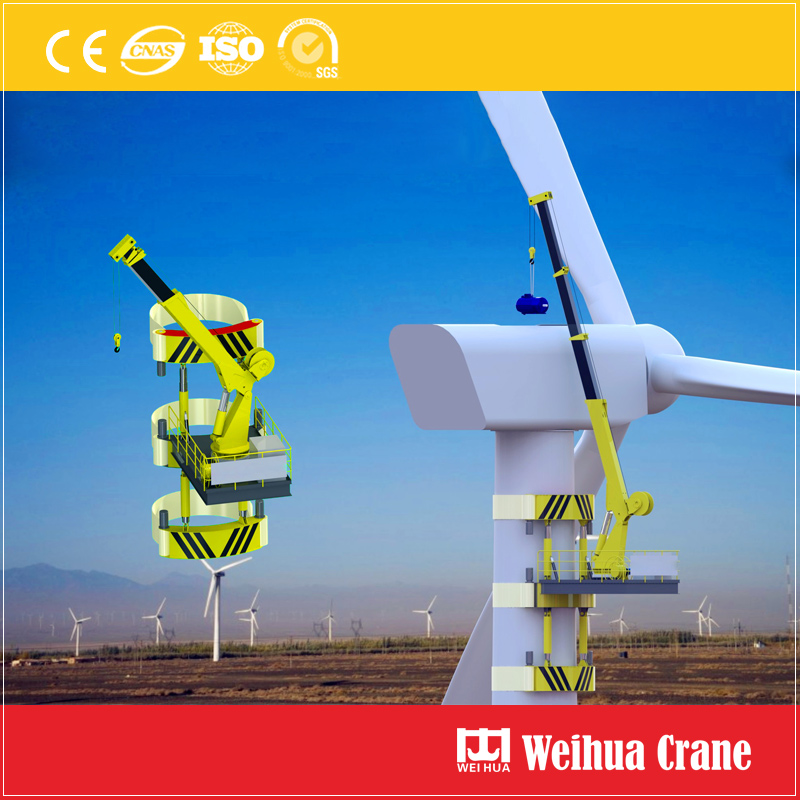 Weihua provide professional lifting equipment solutions, customized cranes, Crane Components, installation, after sale service. Weihua products export to110 countries such as Russia, Thailand, Malaysia, Egypt, Saudi Arabia, Parkistan, the Philippines, Mexico, etc. Our success comes from customers' success. Welcome to Weihua.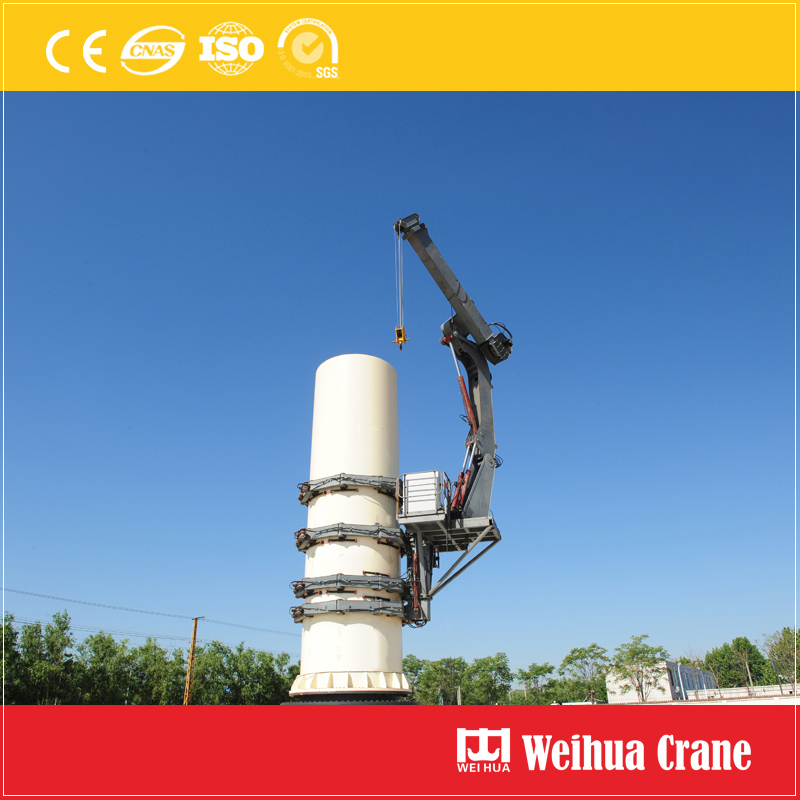 Wind Turbine Crane

Crane Spare Parts,Wind Turbine Crane,Self-Climb Crane For Wind Turbine,Wind Turbine Maintenance Crane

Henan Weihua Heavy Machinery Co., Ltd. , https://www.weihuacranefactory.com